Strawberry Bay Falls was on the agenda for the day.  After having to stop in Sequim for some supplies, then spending some time in Forks, WA to see the "Twilight" scenes, we were running a little late. 
We had originally intended to travel all the way around to Lake Quinault and visit about 4 waterfalls near there.  That part of the trip would have to be held off for another time.
We found the Third Beach trailhead by following our GPS instructions which took us from Highway 101 and onto Highway 110 at Forks, WA. We arrived at the trailhead about 2 miles before La Push. Come to think about it, we never actually ventured on into La Push on this trip. Oh well, something else for another day.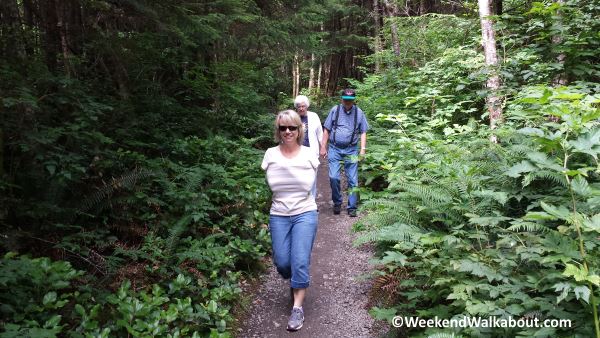 The hike from the trailhead to the beach is about 1 1/4 miles. It was obvious to me that Leslie was wishing she had brought her jacket. I was wearing a t-shirt and shorts and felt very comfortable.
We made sure that dad and mom didn't feel like they had to complete every trek that Leslie and I were on, but they were determined to reach the destination.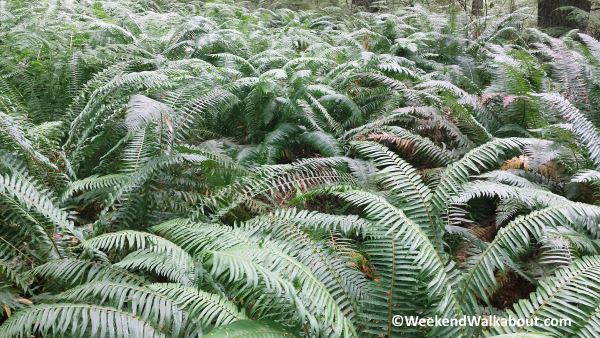 The scenery along the trail was mostly very green – we were in a rainforest, after all.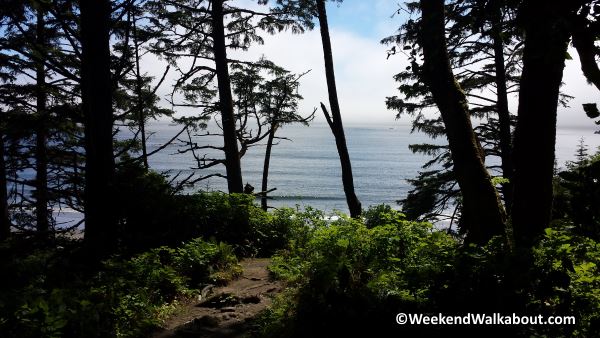 Most of the trail was pretty smooth and level, but shortly before we came to the ocean, we began to descent down toward the beach and the trail got a little rugged with rocks and protruding roots.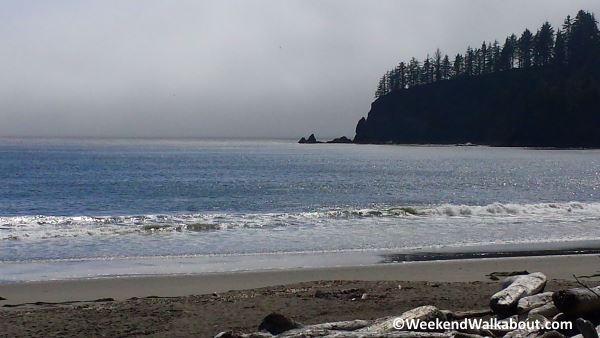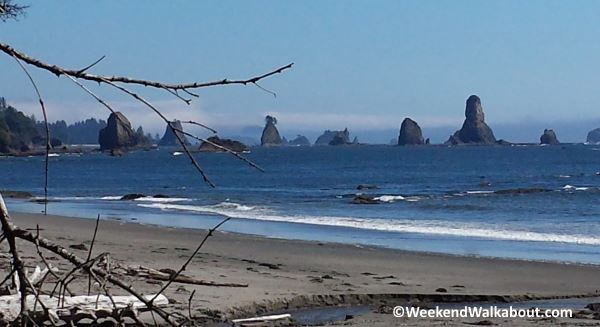 We enjoyed a short walk of about 1/2 mile along a smooth, sandy beach. The weather was very pleasant. A friend of ours who was at First Beach the day after we were here said it was raining so hard, they didn't get out of the car. I guess we were lucky.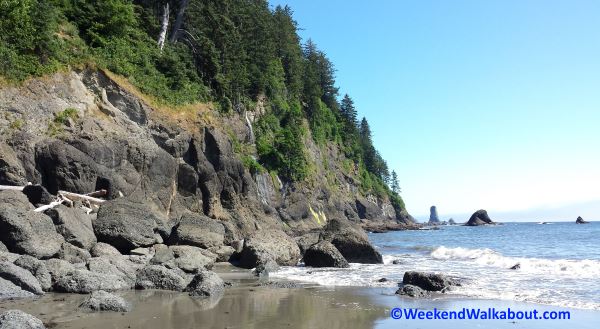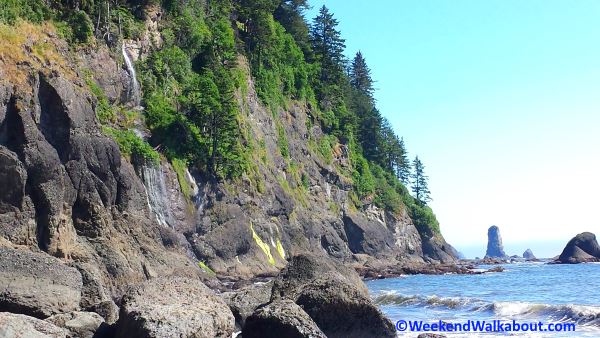 The waterfall, itself, is rather unimpressive, however, it is unique and interesting as it drops off a cliff and into the ocean. It's the first ocean falls that I've been to. In fact, I don't think I've ever seen a waterfall that drops into any significant body of water.
I think what made this waterfall visit the most interesting was the diversity of landscape through the short hike to the waterfall. I really enjoyed the hike through a rainforest, descending down onto an ocean beach. Who doesn't like a walk along the beach on a calm day?