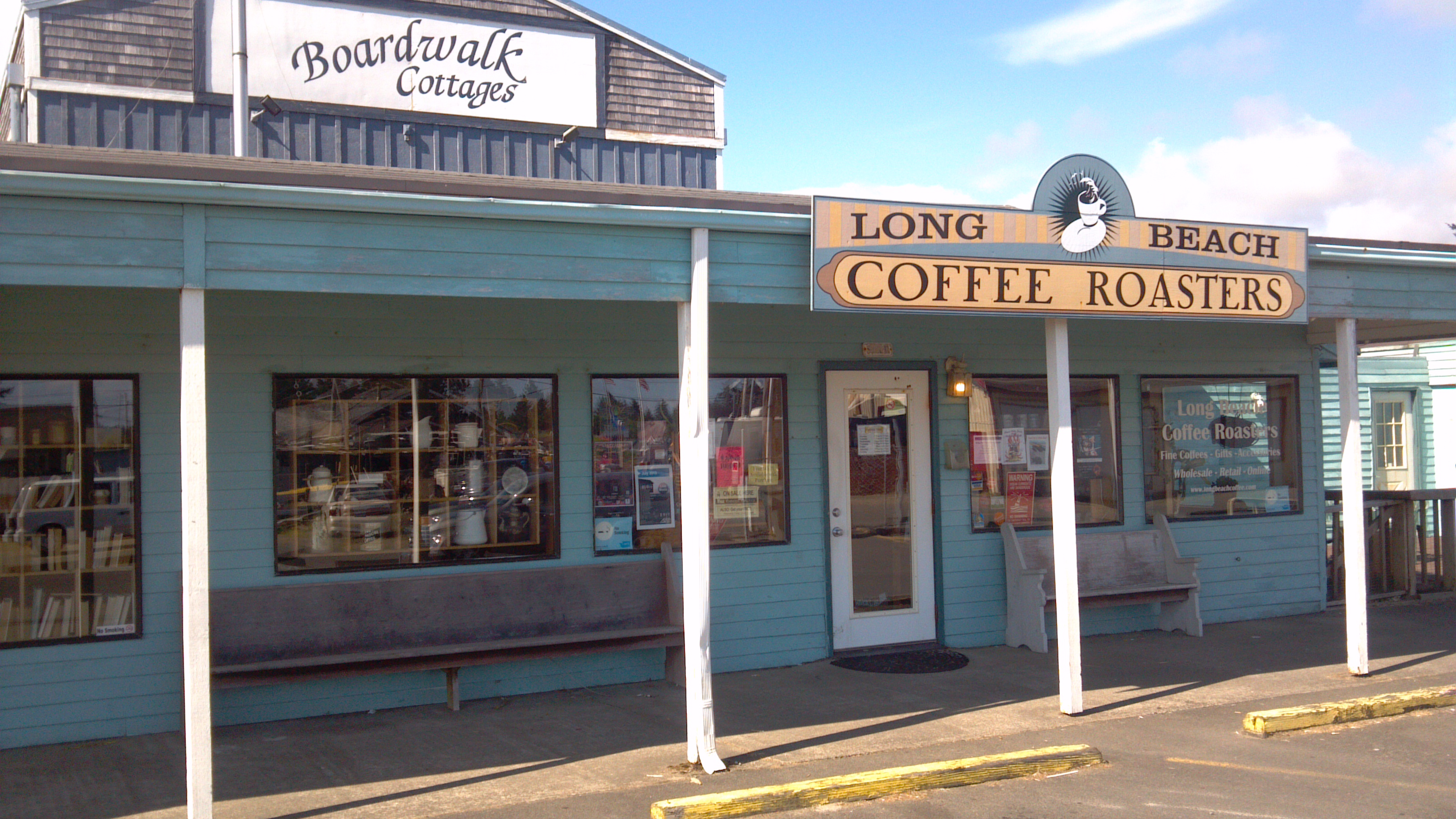 I feel compelled to stop at a coffee shop frequently while traveling. They offer so much variety and interesting decor and concepts.
At Long Beach Coffee Roasters, we found a strange mix of new age, antique, and home town cafe.
The free Wi-Fi was the main attraction for us.  Internet access was a bit of a problem around the area, so we came here mostly to spend some time catching up with our emails and facebook connections.
My mocha was satisfactory, though not quite as sweet as I prefer.  I think the coffee was good, but a little exotic and unusual for my taste.
The barista with the blue hair was very chatty with the local guests that entered the shop.  As and outsider, I didn't feel quite as welcomed as other guests seemed to be, so I suspect they are most comfortable with their regular customers.
All in all, it wasn't a bad experience and it served our purposes.